Meet Josh
Josh has recently joined Create as a Trainee Architectural technologist and will be studying and furthering his career through the Guernsey Apprenticeship scheme.
Q: Before working at Create, what was the most unusual or interesting project you've worked on?
A: For unusual it would have to be product label and branding designer for a fresh juice company. Not a job I had joined the company initially to do, but gradually fell into that position when they realised how fabulous my digital art skills were… In terms of interesting I'd probably go with short film producer / director. Post and during my time at Chichester university I wrote, directed and produced a few different shorts. I would be far too embarrassed to mention any of them here as I could probably produce better stuff on my phone these days… but at the time it was fun!
Q: What do you like most about your job?
A: Technical and design challenges that require thought of both creative and constructive persuasions. Designing buildings is much like making a cake, however I can provide no further evidence to support that analogy.
Q: What have been your biggest professional challenges?
A: Learning and applying modern building technology. I've pretty much always been in some form of education, and this job requires that I learn several new things every second.
Q: What is your favourite building?
A: Perhaps Falling Water by Frank Lloyd Wright but there are a lot to choose from. That or The Indian National Fisheries Development Board building, purely for novelty value.
Q: What are you most looking forward to this year?
A: Next year
Q: How would someone describe you?
A: You would really have to ask them… I imagine they would describe me as a 26 year old Caucasian male.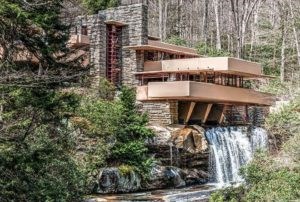 Falling Water by Frank Lloyd Wright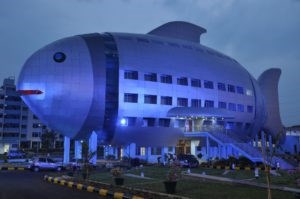 The Indian National Fisheries Development Board