Here at Create, we are pleased to introduce our new access auditing service to respond to the upcoming Equality Legislation. 
As trained access auditors we are able to offer advice to building owners and tenants on ways to make their buildings more accessible and inclusive.
Please see full details in the Create accessibility leaflet below.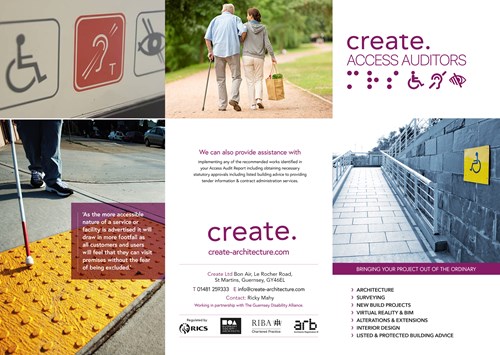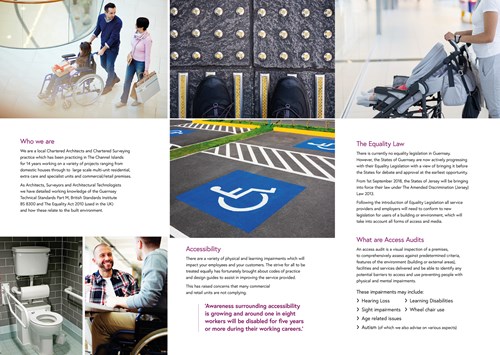 Contact us today to arrange your initial free consultation: 01481 259333